The Everyday Adventures of Papa & Paws® Book 9: Howl-o-ween Hijinks
Today, Molly Paws and her sisters get ready for Halloween. They help decorate and set out treats for the trick-or-treaters. The doggies discover the hard part is finding the right costume to wear. Will their costumes be as fun as they imagine them to be?
Children's picture book about a sweet little doggie named Molly Paws and her family.
Created by a dog dad, every story is based on a real-life event.
Toddlers and preschoolers ages 0-5(ish) will enjoy the cute illustrations of the dogs.
Moms, dads, and grandparents will love reading the heartwarming stories.
---
What Folks aRE saying
"Fun illustrations, easy to read for young readers, or to follow along while being read to. The dad jokes are a hoot and the plethora of dogs and costumes make this a winner. Little details on each page make for good "I Spy" conversations along the way. 5 Stars all the way!"
I read Howl-O-Ween Hijinks to my son and he actually paid attention. I laughed while reading it because I absolutely love puns. The graphics are cute. Easy to read. Very enjoyable book.
A super sweet and silly Howl-o-ween book young children will thoroughly enjoy reading.
---
The Real-Life Stories Behind the Book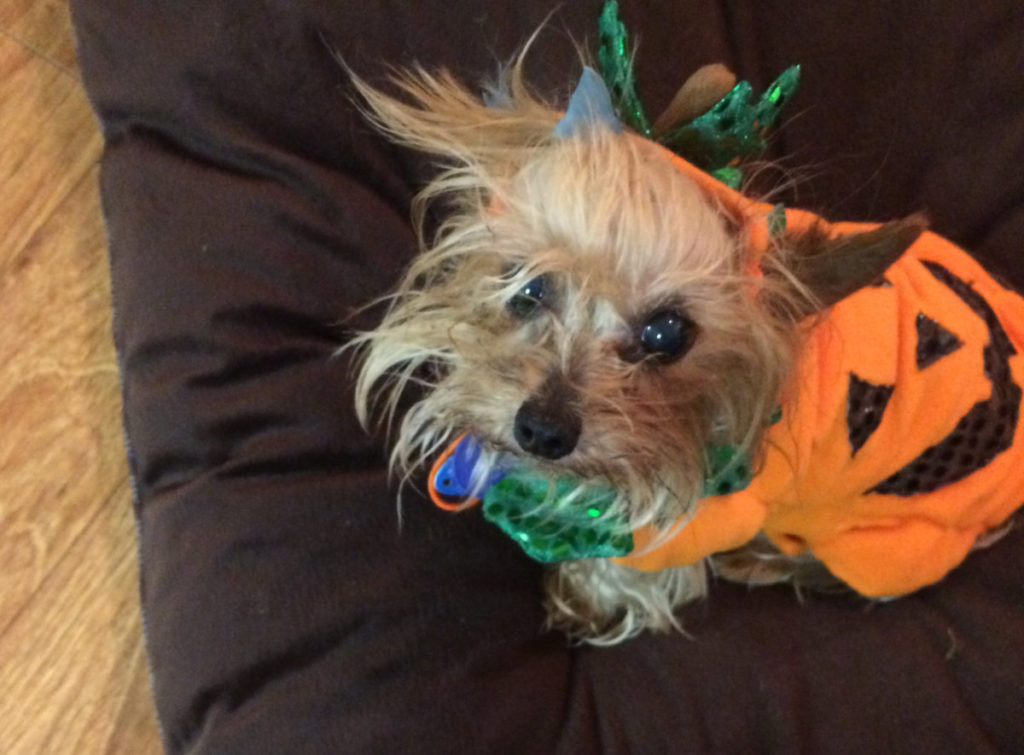 When I was a kid, I was not really into dressing up for Halloween. That didn't stop me from finding or making my fair share of not-that-great costumes. After all, I have a fantastic sweet tooth, and what better way to get a bunch of candy for free? As an adult, I never thought I would be the kind of dog dad who dressed up his doggies.
But while I was dating my now wife, she sent me the cutest pics of Miss Mia in a spider costume and Gracie in a pumpkin outfit. They were so cute that I became a convert to the idea of dressing up our doggies being a good thing. Although we don't dress up our current fur babies, we still have a few costumes in our doggie room that we can pull out when needed. For this book, we thought it would be fun to focus on the fun of picking out the oh-so-important Halloween costumes for the perfect night of trick-or-treating.
---
Book trailer
Mama Reads the Book
Other Books in the series