Today Molly Paws learns about being a good big sister. Molly discovers that Mama and Papa have brought home twin sisters. In no time at all, these puppies take over the whole house, leaving Molly frustrated. Can Molly learn to share the house and her stuff with her new little sisters?
Children's picture book about a sweet little doggie named Molly Paws and her family.
Created by a dog dad, every story is based on a real-life event.
Toddlers and preschoolers ages 0-5(ish) will enjoy the cute illustrations of the dogs.
Moms, dads, and grandparents will love reading the heartwarming stories.
What folks are saying:
"An adorable adventure about family bonding and learning how to be a good big sister." –Dakota L., Reedsy Discovery
"I had my first grader read this book and it was perfectly fitting. She's the oldest out of three and she said she was just like her! So this is perfect for an older sister to read!!! She was able to relate to this book so much!" -Crystal
---
The Real-Life Stories Behind the Book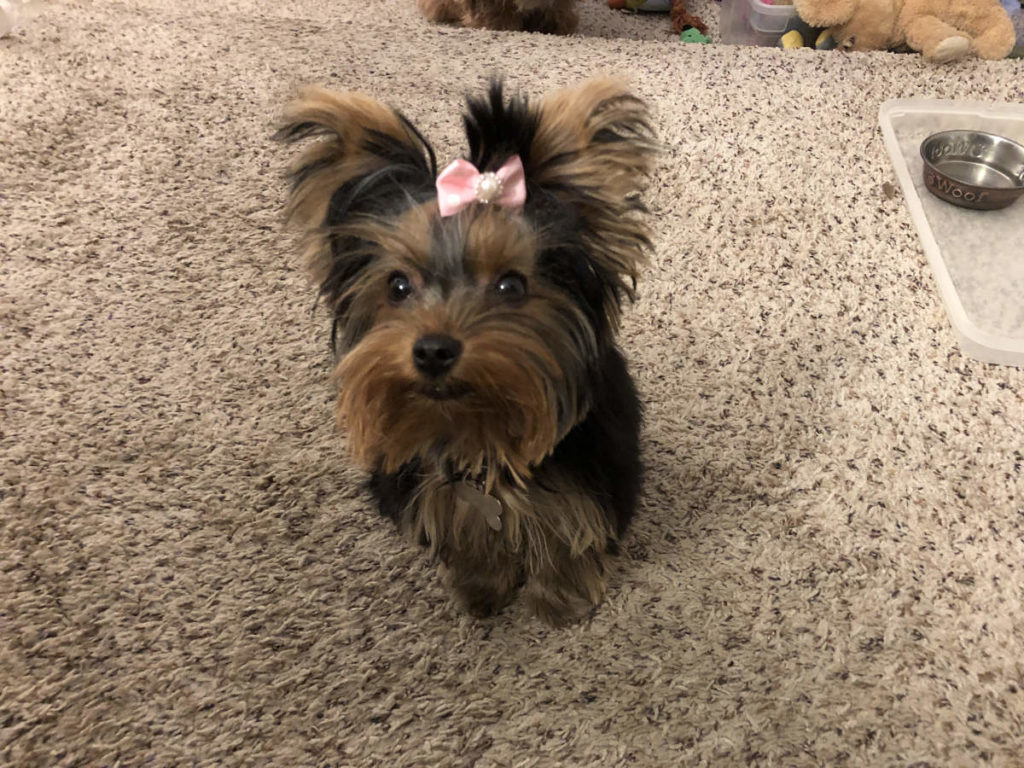 We adopted Zoe (Zozo) in December of 2018 from a local Yorkie breeder. She was such a tiny doggie, only 2-ish pounds when we got her. She was a people person through and through. At Puppy Kindergarten, she would go around and visit all the humans instead of play with the other doggies. She LOVED the snow and her big sister, Molly Paws. We were shocked and heartbroken when she passed to the Rainbow Bridge at only 9 months old. I'm so happy I can keep her memory alive by creating new adventures with Zozo and Molly Paws that she didn't get to have in real life.
Marley (Momo) was one of the dozens of Yorkies abandoned in January of 2020. Our contact at one of the local organizations who helped rescue them gave us the chance to adopt her in April of 2020 and we said yes. Marley is a sweet girl who is an indoor doggie. She's a bit of a Mama's girl, but she loves her Papa and big sister Macy. She loves to go on a walk with the whole family and second dinner. Although she and Zozo never got to play together in real life, I love that they are twins in the books so they can have adventures together.
---
Book Trailer
papa Reads the Book
Other Books in the series