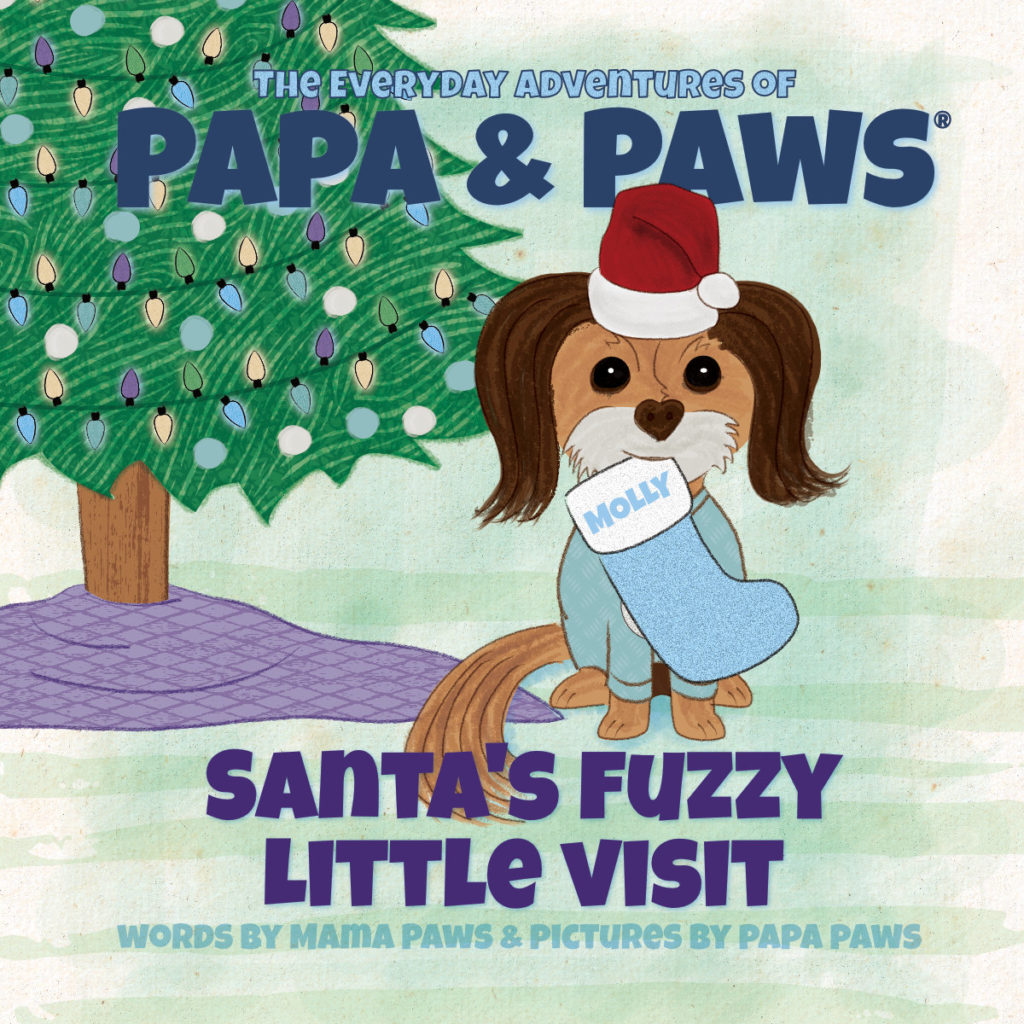 The Everyday Adventures of Papa & Paws® Book 7: Santa's Fuzzy Little Visit
Molly and her sisters have a plan to see Santa this year. Can they stay awake long enough for him to appear? The house is decorated, and the chimney is ready too. Will Santa find the house and know what to do? The treats are laid out, and the timing is right. Will Santa bring gifts on this magical night?
Children's picture book about a sweet little doggie named Molly Paws and her family.
Created by a dog dad, every story is based on a real-life event.
Toddlers and preschoolers ages 0-5(ish) will enjoy the cute illustrations of the dogs.
Moms, dads, and grandparents will love reading the heartwarming stories.
---
The Real-Life Story Behind the Book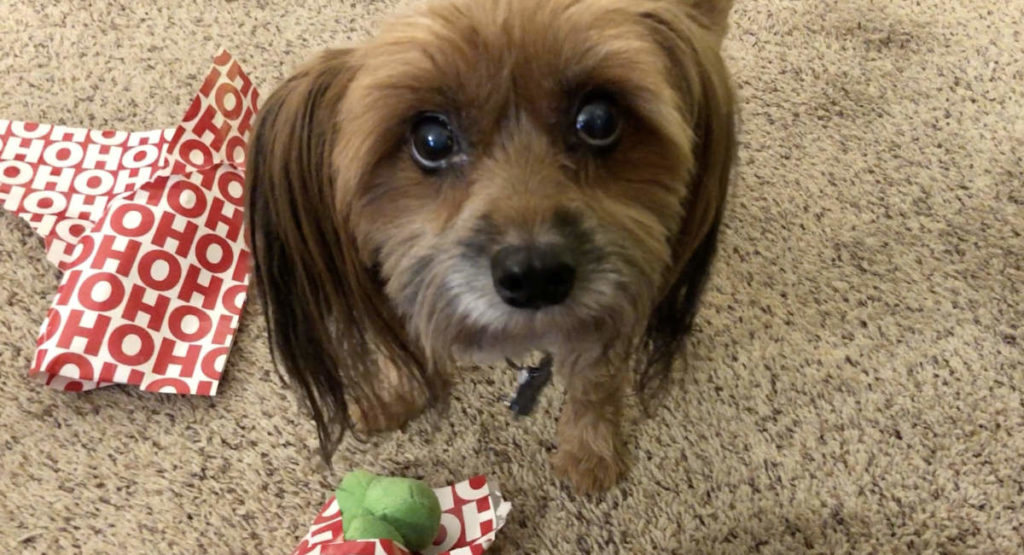 We love to celebrate Christmas in our house. On Christmas Eve, Mama and Papa will head out in the evening to a service at Nana's church. After enjoying the service, songs, lights, and good company, we come home and wind down for the evening. When we head off to bed, we leave all the Christmas lights on throughout the house as we await Santa's arrival. Sometimes Molly Paws and Papa stay up late watching an old Christmas movie classic. (They usually fall asleep before it ends). On Christmas morning, the girls each get a stocking that is filled with gifts to open (sometimes with Mama and Papa's help). Grandma and Grandpa send something each year for them to play with. While in real life, Molly Paws, Macy, and Marley don't wait up for Santa, they do have a fun morning of unwrapping gifts and family time. After gifts, it's time to settle in for watching a movie all snuggled up on the couch together!
---
Book trailer
Mama Reads the book
Other Books in the series